The most appropriate teachings and activities for kids can only be found on ECDHUB
Infant education or infant pedagogy is a scientific discipline whose primary object of study is the education of children. Early childhood education is the cycle of studies that children must complete before compulsory primary education that is started in educational establishments at the age of 6 years.
Most children in early childhood education are those who are barely living life and whose ages range from 3 to 6 years. At these ages, it is very important that parents ensure their children's education and that they ensure that it is the best and most appropriate in the teachings and activities for kids.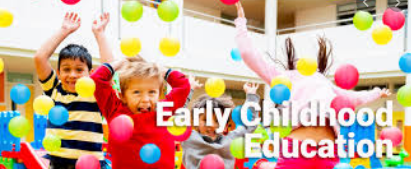 In the spirit of wanting to educate American children in the best way, the ECDHUB educational digital platform offers the best educational options with the best teachers and artists from all over the United States.
This platform provides a wide variety of learning videos, quizzes, lessons, activities for kids, mini-games, badges, and certifications. This is a perfect place where the different knowledge and educational material that is taught to all children in early childhood education meet.
All children who are studying this educational platform will be able to start a quality learning journey in different age groups (1-2 years, 3-4 years, and 5-8 years). Also, they will have 20 amazing ECD courses following the flow of content that is published daily.
ECDHUB has more than 100 experts who are certified in ECD and, they are in charge of uploading all the contents constantly and daily so that all children can study and learn with the best activities for kids, homework, among many others plus.
With the more than 20 subjects that ECDHUB has available, all children (as well as their parents or guardians) will be able to expand their horizons of education and knowledge much more. All children will be able to obtain a certificate that is issued weekly and monthly, which aims to motivate each of the children to have a perfect and stable roadmap.